A Day In The Life Of A Dentist
Posted by Daniel Nickles on Dec 13 2022, 06:47 AM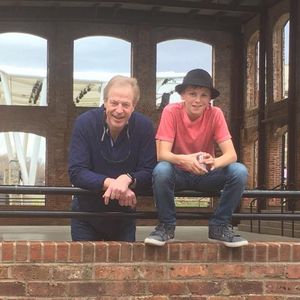 A Day In The Life Of A Dentist

Have you ever wondered what it's like to be a dentist? What's it like to be a dentist every day and what do they do at work? Here is a typical day in Dr. Nickles shoes:


Starting Off the Day
Dr. Nickles arrives bright and early to the office, as his patient's start arriving at 7am. Dr. Daniel Nickles  starts his day off with a healthy smoothie, as he knows most days he gets no lunch. Most days start off with a morning huddle to look over the schedule for the day, look at what procedures are planned, and even talk about who might owe money before treatment can be performed. Another important task is to make sure all lab cases have arrived for scheduled patients and check on cases at the labs. Having a good idea of the day makes it easier to take care of the scheduled patients and even squeeze in an emergency appointment! 


One Patient to the Next
Dr. Daniel Nickles is responsible for seeing every patient that comes in and out of the office that day. Appointments are typically staggered, so that patients can be seated, prepped, treated, with time for Dr. Daniel Nickles to step out and examine hygiene patients. Since it can take a while for local anesthetic injections to "kick in", those moments are great opportunities for the Dr. Daniel Nickles to step away for any other exams that need to be completed.
As Dr. Daniel Nickles walks from room to room, he'll also take time to get to know his patients, educate them about the procedures they're having that day, and talk to them about what to expect after treatment.
Dr. Nickles performs treatment like fillings, extractions, wisdom teeth extractions, crowns, oral surgery, dentures/partials, implants and root canals. So there is never a dull moment or an empty chair at Dr. Daniel Nickles office. 


Daily Wrap-Up
At the end of the day, Dr. Daniel Nickles goes through all of his patient notes, check on lab work that needs to be picked up/dropped off the next day, finish up any lab work (like pouring models or packing cases) and check on all of the insurance claims before they're submitted. They'll also call any specialists to discuss patient referrals and treatment collaboration, if necessary.
After that, they'll shut everything off, lock up, and leave for the day.