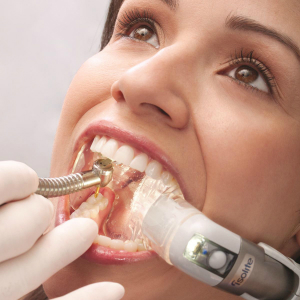 Isolite®
PREMIER DENTAL ISOLATION DEVICE
The Isolite® Illuminated Dental Isolation System, provides two channels of continuous hands-free vacuum suction and shadowless intraoral illumination. The strong, ultra-lightweight Isolite Control Head Assembly is constructed of titanium and features first-of-its-kind LED technology.
A core buildup during endodontic treatment can be done in only one step and simultaneously deliver continuous throat protection, illumination, retraction and isolation.
For A Dental Choice That Is Both Safe And Precise.
Choose Dr. Nickles, Your Local Waterlase Dentist.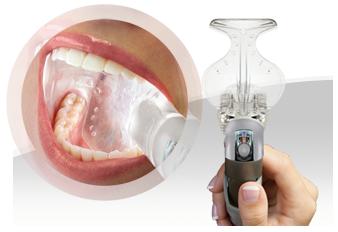 ONE-STEP, TIME REDUCING SYSTEM:
FORGET THE RUBBER DAM
Fingertip lighting control allows the clinician to select from five light intensity settings, including a "CURE-SAFE" mode for light-sensitive materials. The LED light source is rated for 5,000+ hours. Dual vacuum control enables focus on suction in either the upper or lower quadrant, allowing for better control of moisture and oral humidity. The Isolite integrated vacuum/power hose measures 6 feet long, is made of silicone, and connects easily to most standard high-volume ports in the operatory.